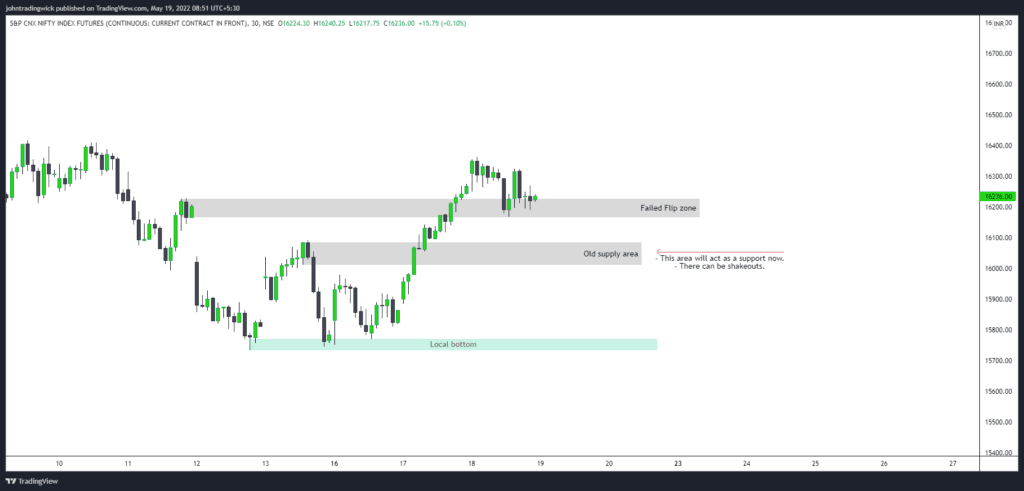 Nifty analysis – 19 May:
Today is going to be a tough day. Do not take any trades at the open, wait for the price action to develop.
The US market already closed at -4%.
Crude oil is rallying towards ATH.
This chart is still valid. 16k is the last hope for the bulls today. If the price is unable to hold above 16k, expect 15700 and lower in the coming day.
Nifty analysis – 19 May | Update (09:51 am):
It seems like a sell on the rise day. Try to sell on the pullback towards Vwap.
There is a heavy Call buildup at 16k. Most probably we are going to close under 16k. (Until and unless OTF traders take control and start buying heavily).
In any case, I am looking to short if the price returns to 15930-15950.
Days like these are tricky to trade because the initial decline is too high and therefore there is always a chance of a heavy turnaround.
Nifty analysis – 19 May | Update (10:06 am):
There are heavy Puts at 15900 and Calls at 16000. As soon as any of these sides get trapped, there will be a violent short-covering.
The market can move 100 points either side.
Nifty analysis – 19 May | Update (11:35 am):

Currently holding these shorts from 9:38 and 10 am.
I have only used 20% of my capital (about 1.1L).
Will look to add more shorts if the price returns to 15900.
Update (12:23 pm):
Closed out my position for +5700. Will look to short on the pullback if it comes, else I am done for the day.
Update (12:59 pm):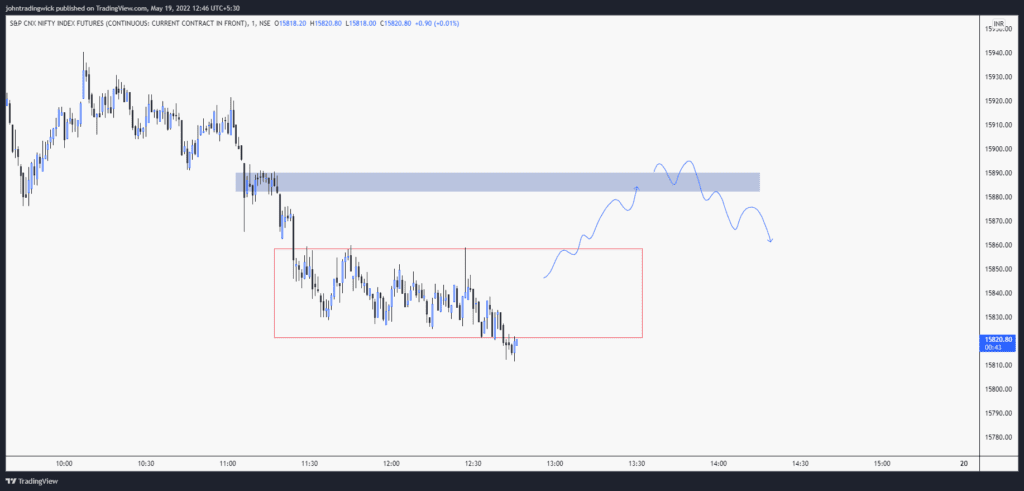 Too heavily sold market. This will be my trigger if it happens. No logic in opening fresh shorts at this point.
Update (01:11 pm):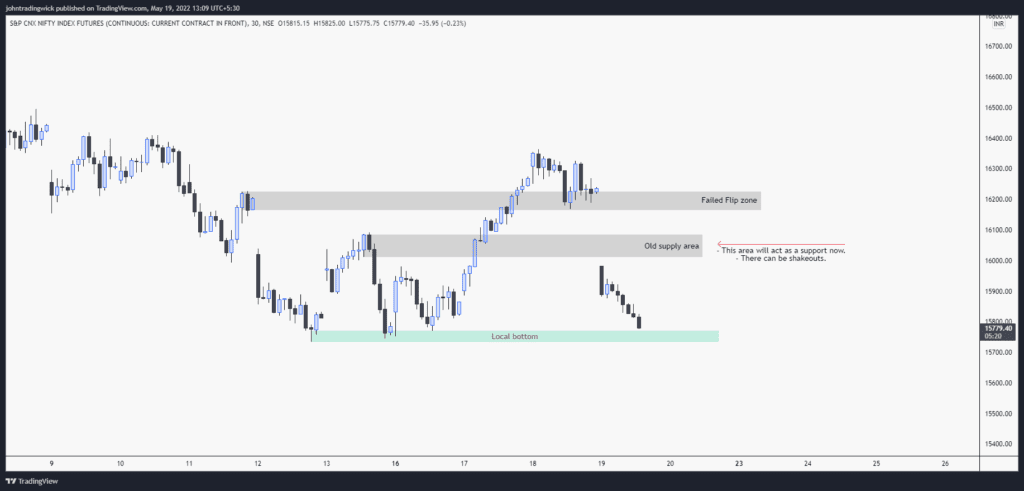 Approaching the local bottom, which was established 3-4 days ago. Let's see how the prices react in this zone.
Important links: