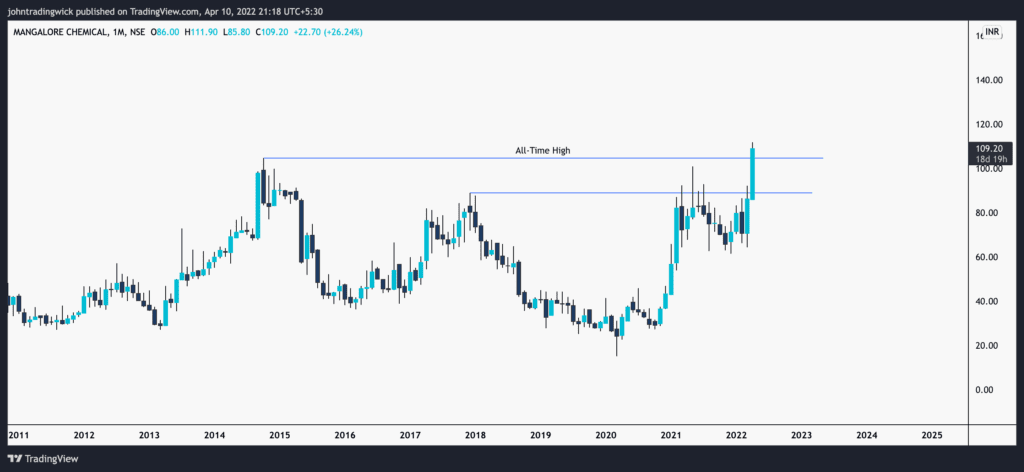 Mangalore Chemicals: Key highlights
– Marked out a few important horizontal S/R levels in order to give a better idea to the new learners.
– Do not trade in between the levels, always trade level-to-level.
– Mangalore chemicals is giving a multi-year breakout.
– It has recently created a new ATH.
– There can be a retest of: 90-100 zone.
– Any pullback towards 80 levels should be seen as a buying opportunity.
Important links: