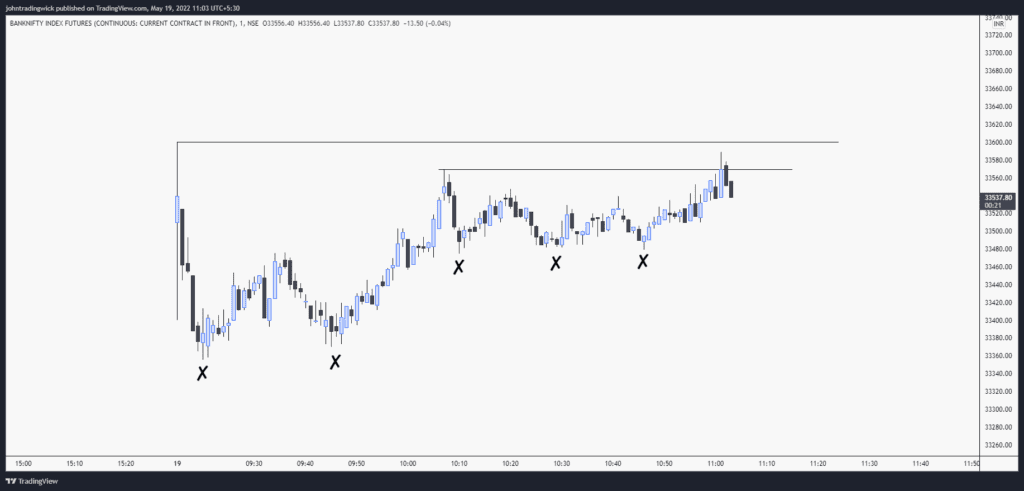 Bank Nifty analysis – 19 May:
The sell-side liquidity seems attractive to me.
There has been no down move since the initial low.
The algos may make a run for this liquidity to liquidate the intraday longs that have been built till now.
Just an observation. It may or may not work.
Bank Nifty analysis – 19 May | Update (11:17 am):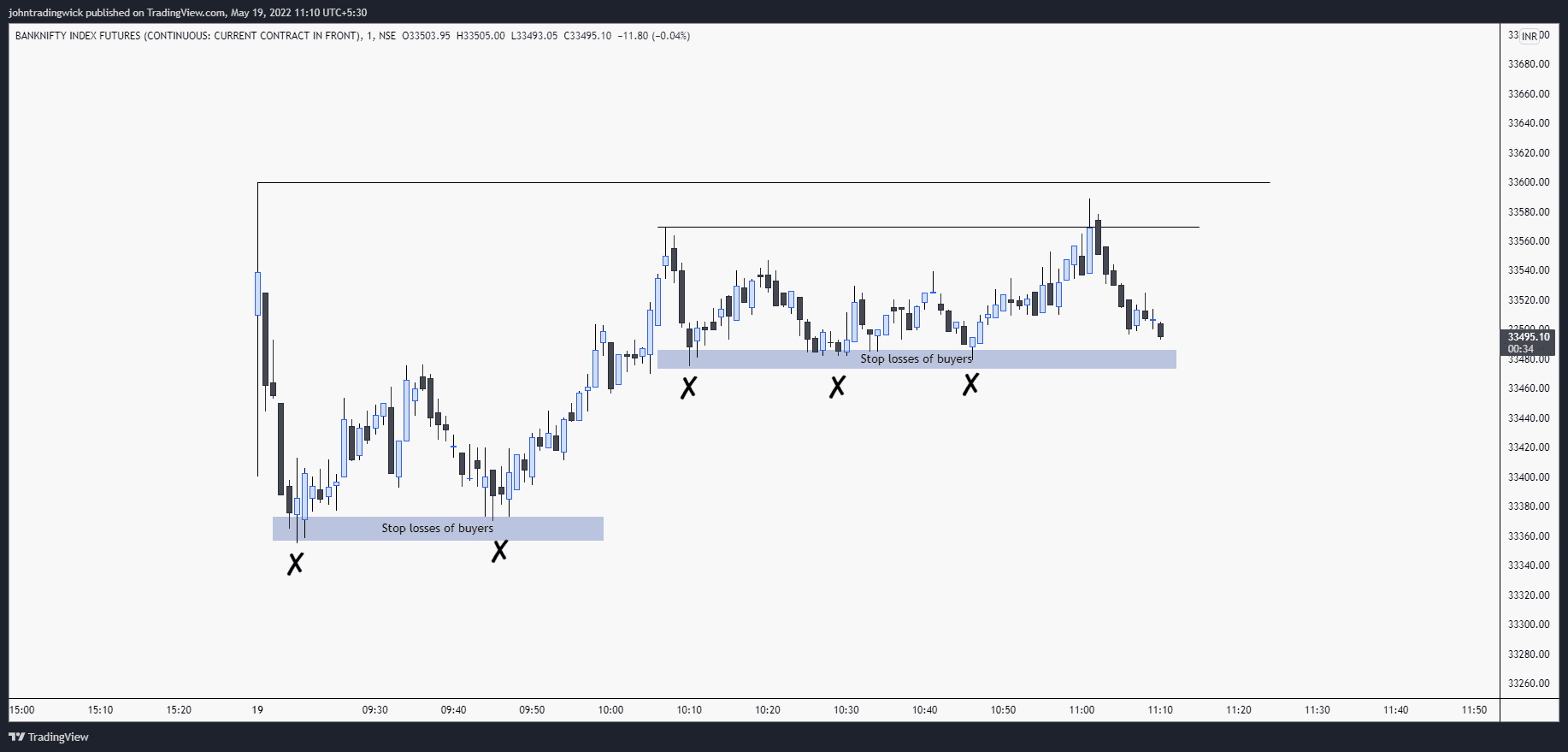 Let's see the above chart in a simpler way.
The sell-side liquidity is the stop losses of buyers. These buyers have some defined stop-loss levels, which are easy to guess.
The algos/banks/institutions/operators (whichever entity you want to use), can assess these stop losses and will use it against you.
Bank Nifty analysis – 19 May | Update (12:00 pm):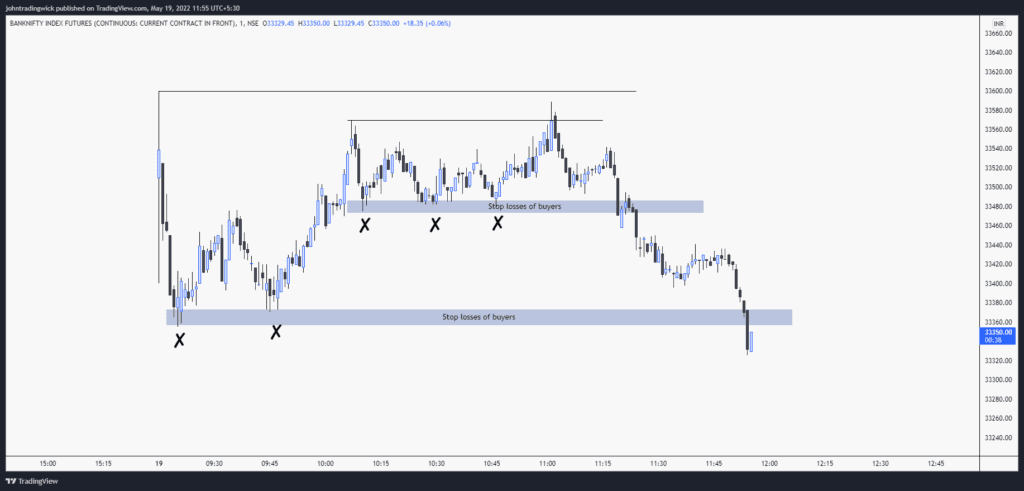 Played out well, more than 200 points down now.
The counter-trend trading intraday buyers got trapped and liquidated.
Now a similar case can be built for buy-side liquidity/short positions. However, since the HTF is heavily bearish, it's difficult to predict the extent of the pullback.
Update (12:07 pm):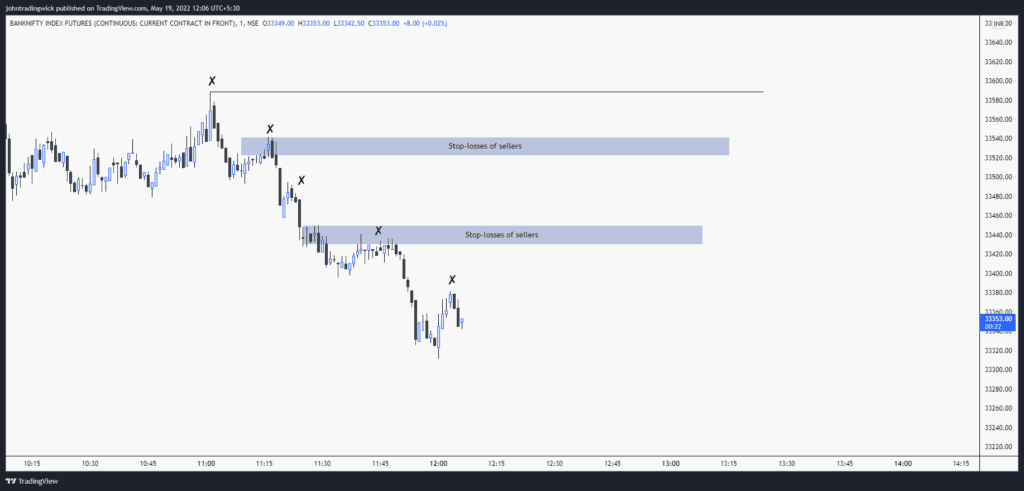 Here's buy-side liquidity. Clearly, there are plenty of stop losses at these points.
The price may hit some of these levels before continuing downwards. Also, the price may not even come to these levels today and just keep falling.
When the trend is too strong, it becomes difficult to pinpoint the pullback levels. Consider these charts as a learning aid to understand the concepts.
Important links: