Nifty analysis – 13 May:
Currently, the main fight is for 16k. There is a heavy call buildup in anticipation of a down move but there is no violent reaction from the price till now. Seems like the buyers are absorbing the sellers near 15950. No clear sense of direction till now. Fresh shorts can be opened under day's low.
Update (10:20 am):
I opened a short at 9:19 and got stopped out within 5 mins. The price soon reversed afterward and fell 140 points. It's getting harder and harder to predict the top and the bottom. If you are facing a similar problem, try reducing your position size and give a buffer to your SL.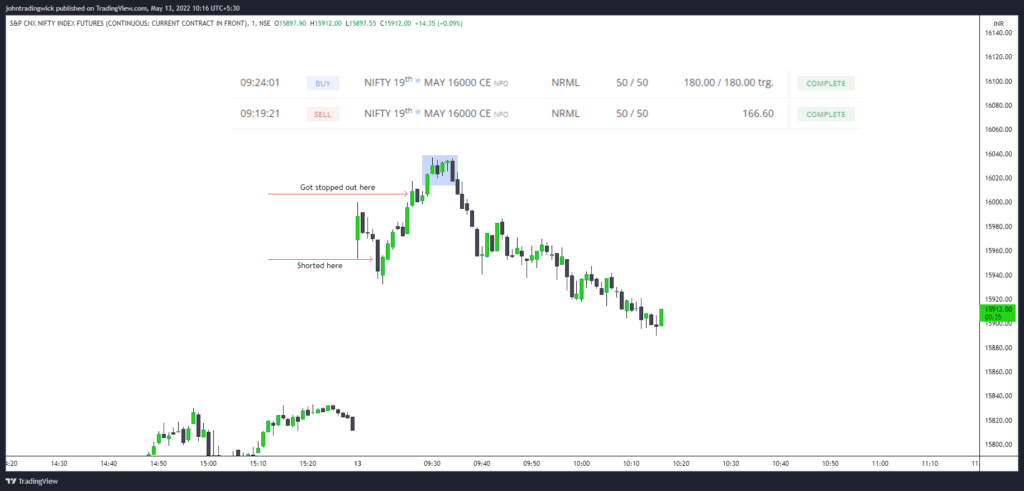 Nifty analysis – 13 May | Update (10:43 am):
Seems like a sideways day. Any buying/selling that pushes the price towards range extremes will most likely be met by responsive selling/buying and will push the price back into the range. I won't be trading Nifty today. Will look for other opportunities.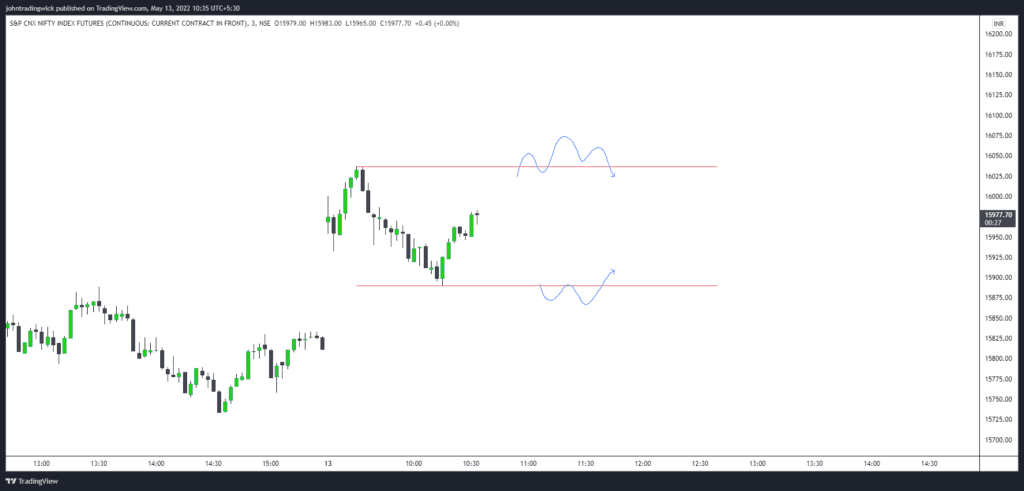 Nifty analysis – 13 May | Update (12 pm):

Calls are getting overwhelmed at 16k. Soon it will be turned into a support. But I don't see much potential in up trend. It seems to be lacking conviction and is more likely a buying by intraday traders. Until and unless the HTF trader validate the trend, I am not going long. The range idea is still valid.
Update (3:16 pm):
The range played out for most of the day, until the responsive sellers entered the market. In absence of any responsive buying at the range low, the initiative sellers took control and pushed the price further downwards.