Nifty analysis – 11 May:

The overnight position if Nifty has opened in Red. Waiting for PA to develop.
Nifty analysis – 11 May | Update (09:41 am):

Got stopped out of my short position in Nifty futures. Entered a bit early, stopped by 10 points. Holding out the rest of the positions with the day's high as SL. Let's see.
Maximum loss limit = 1%.
Update (09:45 am):
Nifty Futures levels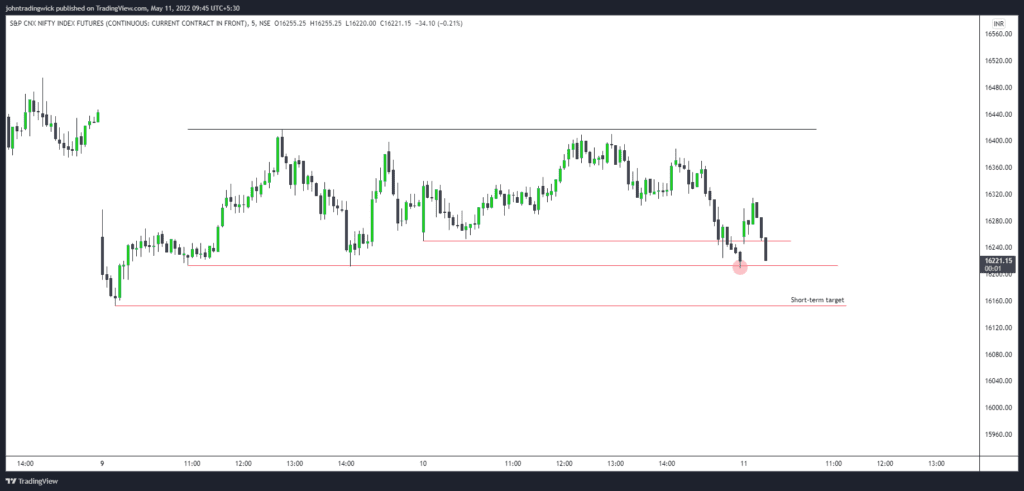 Update (11:15 am):
Short-term target has been reached. Final HTF objective – 16k. Let's see. Will short on the pullback, if it comes to my level.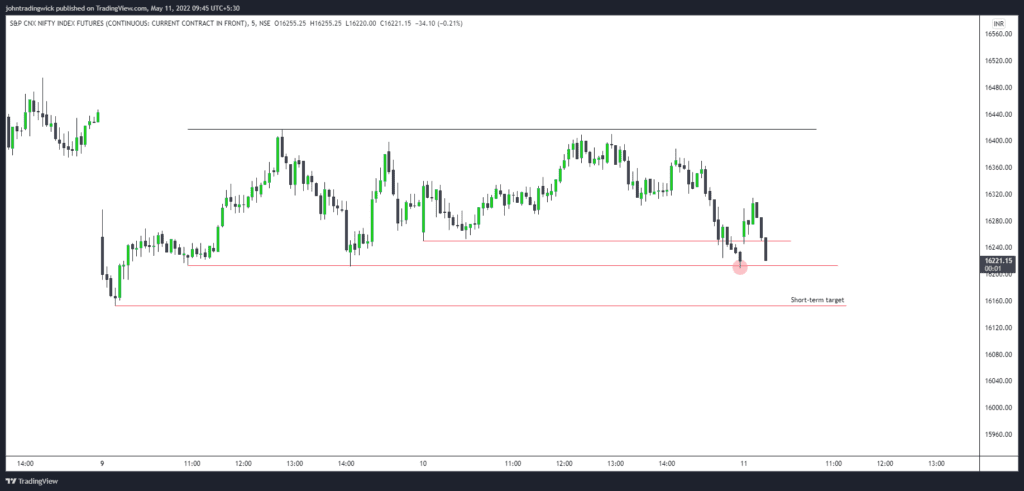 Update (11:57 am):
Took this pair trade.
1. Kotak Bank LONG
2. Wipro SHORT
Logic = Kotak Bank will outperform Wipro.
Risk limit = 1% of the capital.
Update (01:21 pm):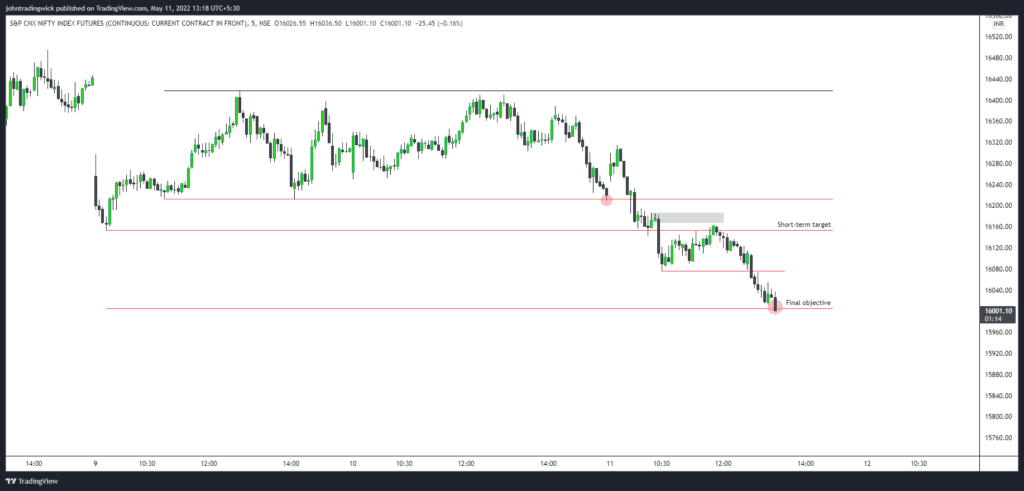 Final objective has been reached. Will keep holding on my positions, until and unless there is a spike. The pair trade is also going well at the moment. Let's see what happens after 2:30.
Update (02:09 pm):
Didn't expect such a deep recovery, more than half of the profit has been wiped out. The HTF is still bearish. Most likely this bounce is being used to create fresh shorts.
I am not aggressively trailing my positions. Hence, I will either exit at 1% loss or bag the complete premium.
Update (02:37 pm):

Closed out my positions in Nifty for 7.5k because I was getting anxious. No point in holding a trade if it makes you worry. 😅
I had the opportunity to close at the bottom I was thinking about carrying the position overnight, hence didn't close at 16k Nevertheless, it's still a good profit of 7.5k.
Still holding on to the pair trade. Will carry it overnight if the SL doesn't get triggered by EOD.
Update (03:25 pm):
Closed the pair trade. Turned out to be a bad day. I was in 3% profit but had to close at 0% now. Totally bad day. From 15k profit to 0.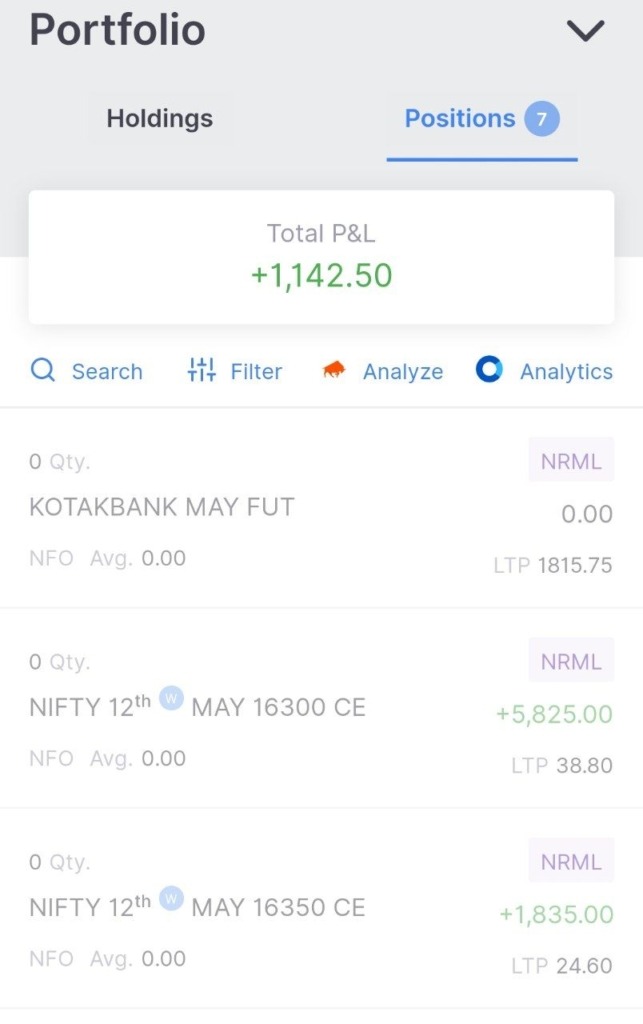 Important links: