Hi all, this is a swing trading idea for Orissa Minerals Development Company Ltd. (Symbol = ORISSAMINE). The stock seems to be forming a double bottom pattern on the daily and weekly time frames.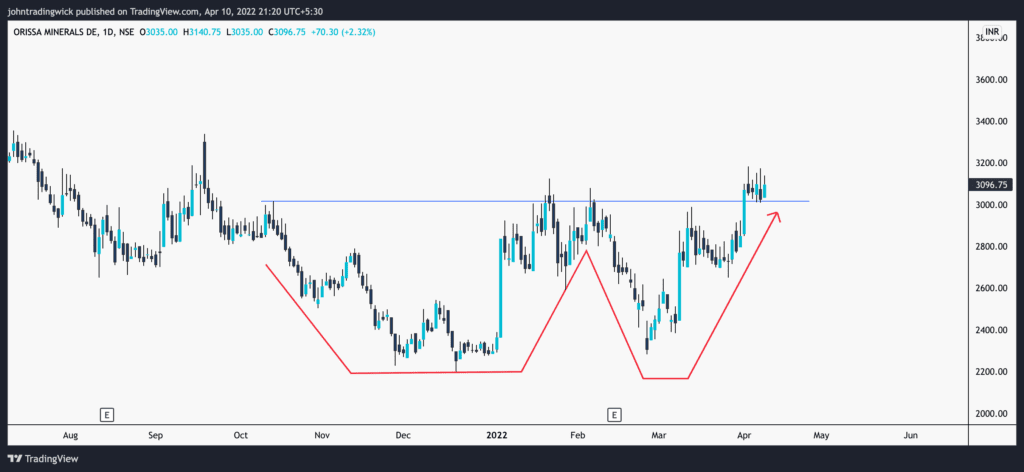 Orissa Minerals Development: Key highlights
– Marked out a few important horizontal S/R levels in order to give a better idea to the new learners.
– Do not trade in between the levels, always trade level-to-level.
– Double Bottom pattern
– Using the measurement objective, the upside target of the double bottom lies somewhere near 3675.
– Demand zone: 2770-2900
– Strong support: 2700
Update:
The stock achieved the target objective of 20% on 27 April.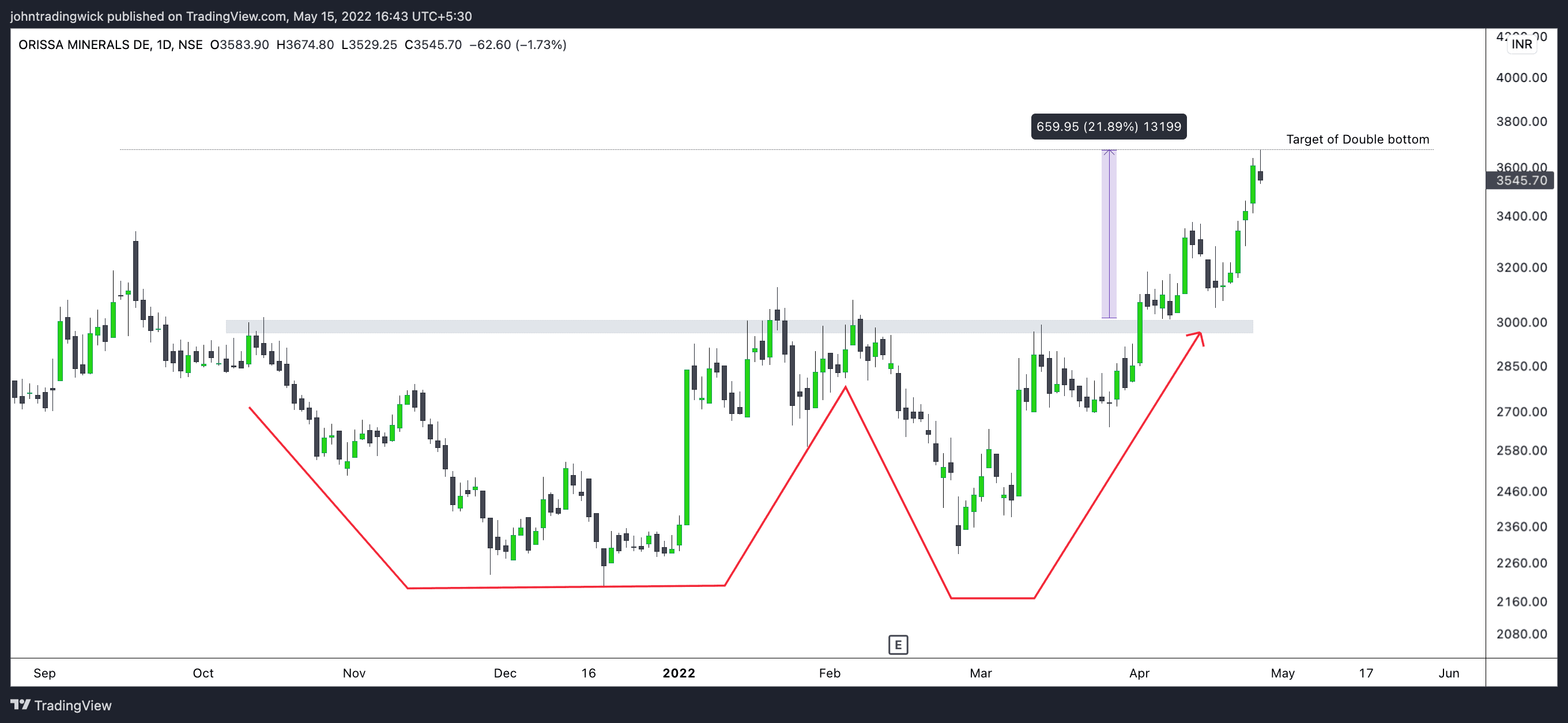 Important links:
Important links: